By: Lisa Haven
Shocking websites reveals all!! Major globalists elites include Facebook, Google, and Microsoft are all involved and you won't believe what they say!
I urge you to watch the video in its entirety. I'll cover everything from the global agenda of the World Forum website to how Facebook, Google, and Microsoft are linked to them and ready to usher in the New World Order.… Please Don't Miss This…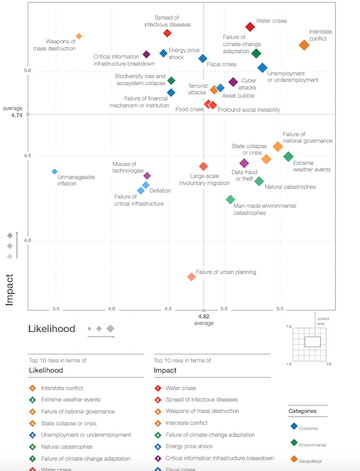 Now if we add to that the fact that I have also found NWO documents; then we've got one pretty solid case.
Every once in a while you come across a government document or study that holds imperative and quite frankly frightening information. In the video below I dive through two documents that portray an overall agenda of what the elite have in mind for our country. To be honest I couldn't help but get upset about the information I discovered and not only will it infuriate you but it will make your blood boil as you discover 100% proof from government sources that they intend on and are currently forming the New World Order, the evidence is indisputable….
For More Information See: 
Information from first Video:
http://www3.weforum.org/docs/WEF_InstitutionalBrochure_2014.pdf
http://www3.weforum.org/docs/WEF_Global_Risks_2015_Report.pdf
Documents Referenced in Second Video:
http://www.carlisle.army.mil/leadership/default.htm
UN Disarmament: http://www.un.org/disarmament/
UN Peacekeeping Army: http://www.un.org/en/peacekeeping/operations/
Internment and Resettlement Document: https://info.publicintelligence.net/USArmy-InternmentResettlement.pdf
Army Arms Control Document: http://documents.theblackvault.com/documents/nwo/ADA308813.pdf
Policing NWO Study: http://www.theblackvault.com/documents/ADA436613.pdf
NWO Vision Document: http://www.dtic.mil/cgi-bin/GetTRDoc?AD=ADA249531
http://oai.dtic.mil/oai/oai?verb=getRecord&metadataPrefix=html&identifier=ADA249531