By Lisa Haven
This June 11th-14th the mysterious, malicious, power hungry group known as the Bilderbergs will be hosting their 63rd annual meeting since their formation in 1954. There will be a total of 140 participants from various countries coming together in the Interalpen-Hotel Tyrol in Austria to discuss policies, depopulation and their secretive agendas behind closed doors. The event is scheduled to take place just 3 days after the G7 Summit.
According to the Bilderberg UK website the agenda is set to include the situation in Ukraine and Syria, along with the TTIP trade agreement. Senior lobbyists for the TTIP from the business and financial sector will be attending. Additionally they will discussing the creation of a cashless society, as well as foreign immigration issues in Europe…at least that is all they are admitting to at this time.
They have not released the official participants list however we can assume that participants who attended the 2014 conference will likely be reconsidered. They included: The head of the IMF, the head of Nato, the head of MI6, the Supreme Allied Commander Europe, the Swedish and Spanish foreign ministers, the UK Chancellor of the Exchequer, the Chairmen of the Greek and Canadian national banks, the Chairman & CEO of Shell, the Executive Chairman of Google, the Chairman of Deutsche Bank, the Chairman of HSBC, the Chairman & Chief Executive of BP and the CEO of Airbus.
Here is the breaking report…

The Bilderbergs have been at it for years, and they are not slowing down….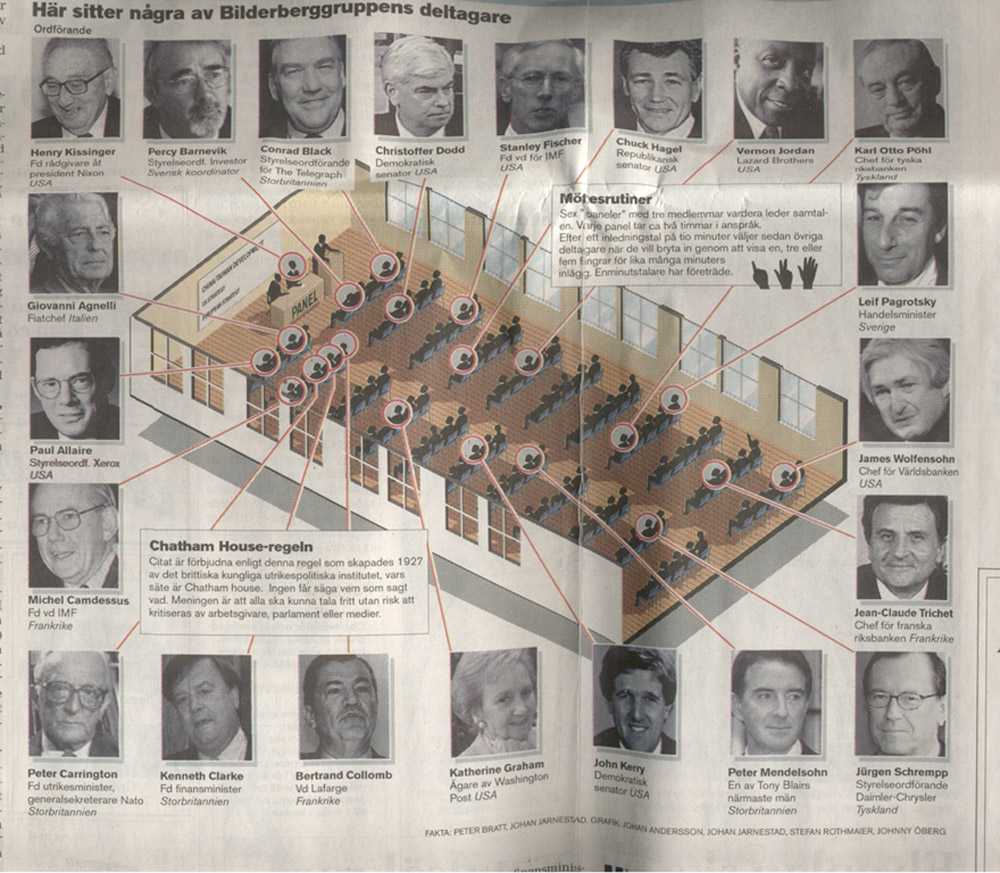 For More Information See:
http://bilderbergmeetings.co.uk
http://www.bilderbergmeetings.org/latest-conferences.html
http://www.extremnews.com/berichte/weltgeschehen/63f3155a6f3a953
http://www.augsburger-allgemeine.de/bayern/Bilderberg-Konferenz-Ein-Gipfel-geheimer-als-G7-id34257062.html
http://derstandard.at/2000016554461/Bilderberg-Treffen-in-Tirol-Grossaufgebot-an-Polizei-und-Protest